Top Reasons Why You Should Switch to Lightning From Classic
---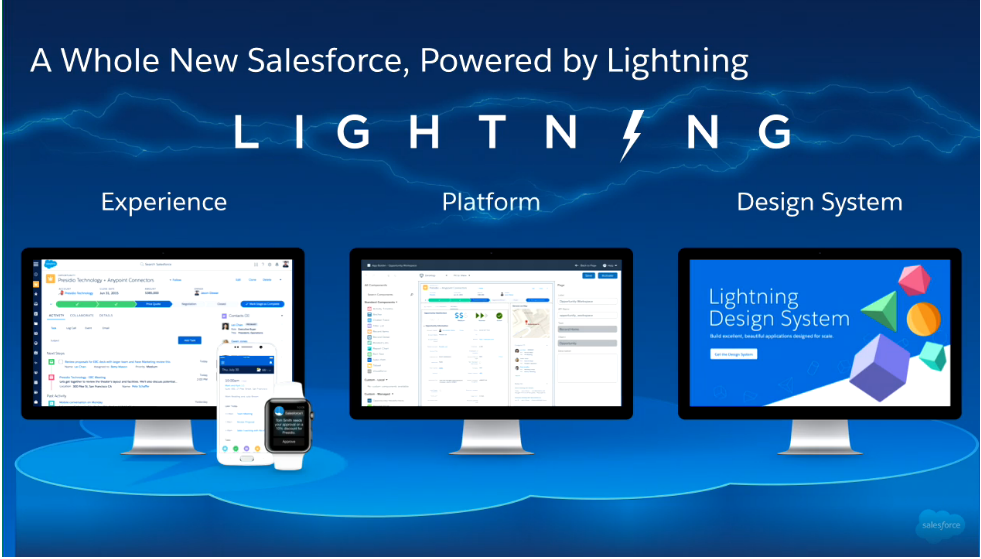 ---
Top Reasons Why You Should Switch to Lightning From Classic
It's going to be almost a year since Salesforce launched the innovative platform called Lightning. The lightning platform represents the future generation of Salesforce. It is built with a focus on providing faster services and attractive UI to the modern-day user.
Sales Cloud with Lightning is actually working as an intelligent customer relationship management application with the goal of making your sales experience great. It helps you sell smarter, faster, and exactly the way you want from any device and any location.
But it's not the only thing that Salesforce Lightning offers. Let's have a look at the top reasons why you should switch from classic to Lightning:
1. The Newest Innovation
It's an innovative approach introduced by Salesforce to ease the CRM experience yet exciting by introducing various innovative and latest features for its customers. It has the features one should want according to today's needs.
And it's still in the process of adding many more exciting features under lightning improvement and that will cover up under 3 automatic upgrades a year.
2. New Features for Sales
Lightning provides many new features in sales. It offers more than 55 new Sales Cloud pages and near about 150 new features. And these features are added based on the feedback and data received by thousands of salespeople.
Based on the features and tools they wanted the most and feel that is needed. Each feature in it designed to make reps more productive and help in driving the business forward.
3. Instant Lightning Voice
In all the new features, Lightning voice cherished the most by the salespeople. It's like a game-changer for them. It gives them instant access to connect with their customers or prospects faster than manually enabling the voice calls within Sales Cloud.
That means, with every device including your mobile phones, you can make and receive calls.
4. Steelbrick Quote-to-Cash
Steelbrick Quote-to-Cash is the complete set of business processes indulged in selling, right from creating initial offers for prospects to collecting cash. Quote-to-Cash begins with Configure, Price, Quote(CPQ).
With the help of Steelbrick CPQ, sales teams can easily do complicated quoting, get discount approval, generate branded proposals and contracts, and even collect signatures, without ever leaving their CRM.
5. Lightning for Outlook
The strategic partnership between Salesforce and Microsoft makes it possible to access lightning from your outlook too.
This cloud-based Lightning Sync also keeps your contacts and calendar up-to-date across Salesforce and your Office 365 and Microsoft Exchange accounts.
6. Lightning is mobile-first
The Salesforce1 Mobile app is built on top of the Lightning Platform. Whatever customizations happen in the lightning platform, that would be reflected to mobile and immediately accessible on a mobile device via Salesforce1.
7. Lightning Builder
Lightning Builder allows anyone to build apps(mobile or desktop apps) by simply drag and drop lightning components. It doesn't require to be a hardcore developer. It lets you easily customize your apps with a simple drag and drop feature.
8. Lightning Snap-Ins
Lightning Snap-Ins is the newest feature from Service Cloud Lightning. It has been built with Lightning Components, which allows companies to quickly integrate customer support directly into their apps and web pages.
9. Lightning Customer Community
The Lightning Customer Community is the most feature-rich release of all the releases in Community Cloud, enabling companies to quickly and intelligently engage with their customers.
The all-new UX offers a new level of personalization, along with engagement opportunities that help your business provide an exceptional customer experience.
We at Scideas have expertise in the conversion of Lightning from Classic and Successfully implemented the lightning component for our vendors. Contact us to discuss your requirement.
References: Salesforce.com
Tags:
salesforce lightning
,
salesforce lightning benefits
,
salesforce lightning experience