Why Laravel Web application is better than WordPress – Scideas Solutions
---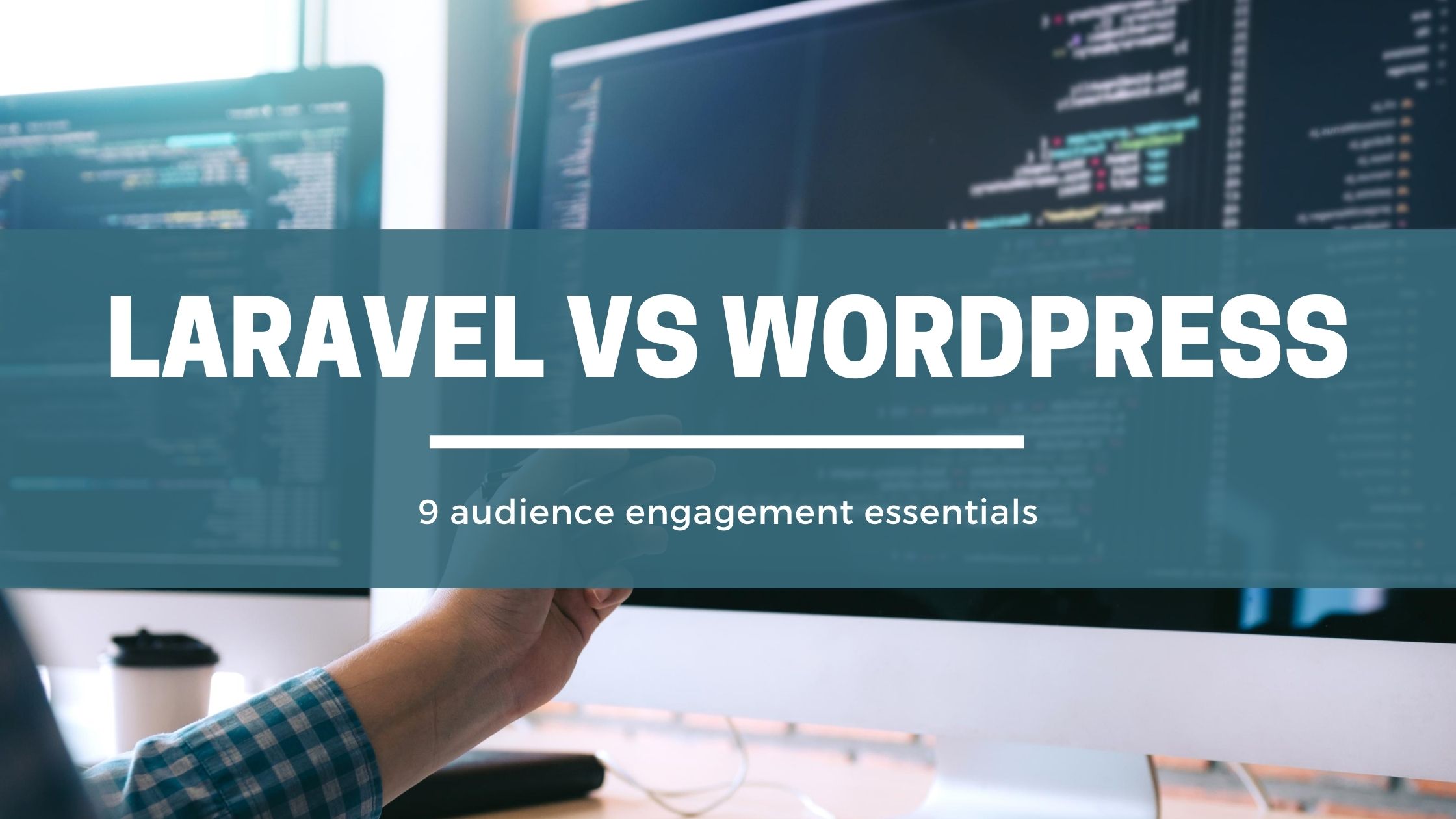 ---
Why Laravel Web application is better than WordPress – Scideas Solutions
Laravel and WordPress frequently appear in a variety of discussions. They often relate to running e-commerce stores or blog-like sites, but the list is far from complete.
They're mentioned for a reason – both approaches are extremely popular and can be used for the same types of sites. How do you choose between WordPress and Laravel? That's what we're here to help you with.
WordPress is released in 2013. It is an open-source content management system (CMS) & its founders Matt Mullenweg and Mike Little. It's based on PHP programming language and MySQL database and is free to use.
WordPress is a theme-based system and follows the plugin architecture this makes it so popular. its users over 55,000 plugins enhancing the themes and offering new functionalities.
You may use them to modify themes as per need, or you could select to design a website from scratch and make it a custom-made solution that suits your requirements.
It's the world's most popular CMS framework and an estimated 35% of sites on the internet run on WordPress.
Aside from the software bundle WordPress.org to the PC, there are also native cellular programs supported by major operating systems, for example, Android, iOS, Windows, and Blackberry.
Read More:  All You Need to Know About Lightning Web Components
Laravel is a totally free open-source PHP frame, made by Taylor Otwell. It's created with dealing with complicated tasks more readily, and its main goal is the development of web applications.
Laravel follows a feature-packages structure also it's predicated on a pair of reusable PHP components/libraries known as Symfony.
Similarities and Differences Between Laravel Vs WordPress
When it comes to user experience (UX), both WordPress and Laravel create websites that are:
Functional
Usable
Understandable
Manageable
To put it differently, they're equally user-centered and dedicated to building easy-to-use websites that are also simple to control. Their popularity is in the fact that they both suggest simplicity, transparency, and efficiency in web solutions.
And what are the differences?
WordPress is pre-built but provides a customizable theme. it is possible to use and adapt to your (or your customer's ) needs. A variety of plugins serve the exact same function and help to generate a richer user experience and improved content management system.
On the other hand, Laravel provides various features, mainly for complex tasks that arise during the website development process, such as authentication, verification, data management, and others.
 Advantages and Benefits of Laravel include:
Developer friendly structure supported by excessive documentation
Implemented authentication system
Simple validation and authorization process for web apps
Easily manageable automated tasks
Consistency in database migrations
Fast and painless deployment of apps
Customizable features with the use of packages
Easy integration of third-party services
Large supporting community worldwide
 Advantages and Benefits of WordPress include:
Search-engine friendly structure
Integrated link management
Clean permalink structure
Ability to assign multiple categories to posts
Automatic filters for formatting and styling of text in posts
Editing content both in a visual editor and an HTML-based text editor
Customizable features with the use of plugins
Easy integration of third-party services
Large supporting community worldwide
Drop your query for Develop a laravel web application. Our Team are highly Experience and qualified they work on a strategy to satisfy our clients Know more: www.scideassolutions.com