Salesforce Basic
Salesforce: It's the world's number one CRM platform. It gives a single shared view of every customer. It brings companies and customers together. Salesforce is Cloud Computing Technology. It enables a business to service, sell, market. And its customer success platform helping you to connect your customer in a whole new way.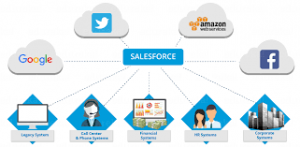 Image source: edureka.com
Why Salesforce?
It is easy to connect your systems with customers and grow your business. Salesforce helps businesses to find customers and their business. Salesforce positive work-life balance to those within its ecosystem. themselves have one of the best company cultures in the world and promote wellbeing and a Salesforce has and always will be a cloud-first company.
Image Source: winstechnologies.com
What does Salesforce do?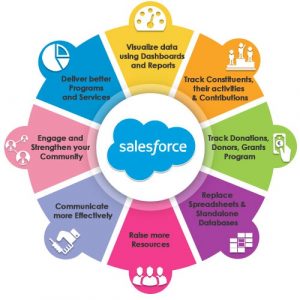 Image Source: quora.com
Salesforce CRM is Cloud_based software that helps to increase sales and marketing business. It offers organizations easy access to web-based software over the internet.
  How Salesforce changes your  App development Approach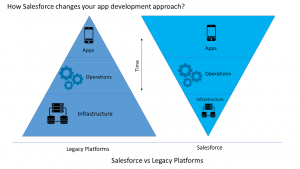 Image Source: architectxchange.com
Legacy Platforms: It takes more time to create infrastructure, operation in a legacy platform and after that, it creates an application.
Salesforce: It takes very little time for infrastructure than operating and it creates applications.
Technologies used in salesforce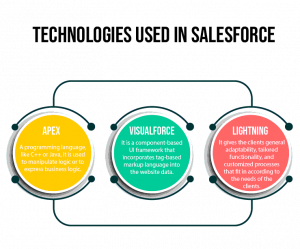 Image Source: cyntexa.com
Apex use to add business logic to systems such as updates of related records and Visualforce pages.
Visualforce allows building custom user interfaces Lightning Platform. The Visualforce framework includes a tag-based markup language
Salesforce Security model: It gives 3 levels of security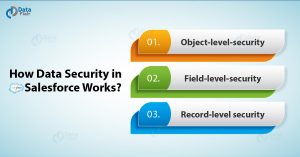 Image Source: data-flair.training
1. Object-level security: Here we can give security to the particular object using org-wide default, Profile, and permission set.Field level security: here we can give security to a particular field in the object.
2. Record level security: here we can give security to a particular record using the manual sharing and sharing rule.
Benefits of salesforce: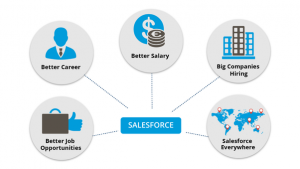 Image Source: winstechnologies.com
Advance customer service
AppExchange Ecosystem
Marketing Automation
Advance analytical tool
Time management
Improved customer visibility
Advance Data Organization
Types of Salesforce Clouds:
Service Cloud: allows you to track customer activity, increase agent productivity and resolve issues fast, deliver a world-class customer service experience.
Sales Cloud: you will always have the information you need to close deals, manage contacts and track opportunities.
Marketing Cloud: you can create personalized one-to-one customer journeys and powerful multichannel marketing campaign that generates leads and drives sales.
IoT cloud: you can connect all your data from the internet on things to the rest of Salesforce.
App Cloud: You can build a modern employee and customer app.
Analytics cloud: you can make a quicker smarter decision
Community cloud: you can build engaging communities that help customers partner and employee