Stand-Out Your Software Needs with Scideas Solutions
---
---
Stand-Out Your Software Needs with Scideas Solutions
At Scideas Solutions, we're determined to provide strategical solutions with software development that solve all your challenges, exceed expectations, and break barriers. We develop platforms, manage apps, and share our CRM knowledge to create success.
Our quality of work, dedicated team, and on-time delivery has made Scideas Solutions one of the top 6 CRM consultants in India, ranking so highly in a field of more than 200 firms as per the most recent listing published by Clutch. The B2B research and reviews agency analyzed our operations, market presence, industry experience, and feedback from clients, so we take great pride in knowing that our team and work stand up so well to the test conducted by Clutch and become one of the top CRM consultants in India.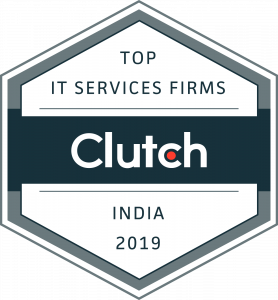 "Every element of the project was successful," raved one customer. "The team was co-operative, and its project management was great. It was easy to communicate with them, and they kept me updated on all the changes they made to the website … They were superb at planning and executing my requirements."
"Scideas Solutions exceeded my initial expectations," effused another client. "The team was very cooperative and easy to work with. Ultimately, the work that they provided has helped me to increase my brand value and my customer base. Their approach to project management was very effective … Their communication and regular follow-up meetings really helped me to consider and explore new ideas that I wouldn't have otherwise considered."
Sister companies to Clutch, The Manifest, and Visual Objects independently evaluated Scideas Solutions before coming to similarly positive conclusions about the excellence that we provide.
Read More: Salesforce Introduces Image Search to Commerce Cloud
Business news website The Manifest included our business on a list of the 50 best CRM consultants in the entire industry, while portfolio curation platform Visual Objects featured us and our work in a collection of leading software development companies.
If you have an interest in talking to a team member about our approach, previous projects, or capabilities, please feel free to reach out to us here. We're excited to see what the future holds for Scideas Solutions and our collaborators, so let's get in touch to see what we can do for you!
Tags:
crm development company
,
scideassolutions
,
top crm consultants