Contact Management on SuiteCRM
Customer Relationship Management (CRM) is one of the most important aspects of the management of any company's management. It is necessary for the companies to maintain the transparency from their end and maintain a better track record. Since customers purely drive the sales of any organization,
One of the most popular open source customer management software. SuiteCRM is a software fork of another popular CRM, SugarCRM means it is developed on the upon the source code of SugarCRM.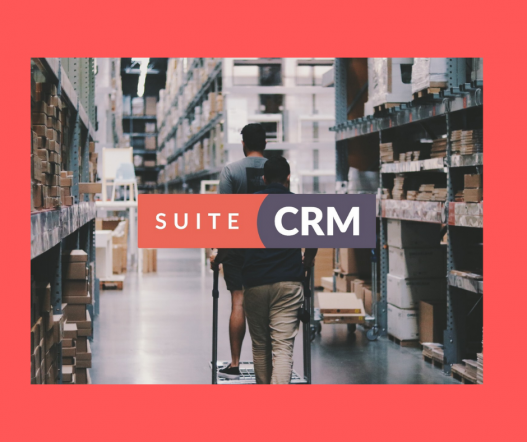 SuiteCRM is not an updated version in contrast to the SugarCRM hence there are not updated features. Since SugarCRM discontinued the development of its open source system, SuiteCRM is based on the last open source version of the SugarCRM.
How to Import Contacts in SuiteCRM?
CRM is all about the transparency and communication between the customers and the company. A Contact in a CRM is the personnel of any company which is indulged in any deal with the company associated with the CRM in this case. If you are wondering where we can import contacts in SuiteCRM, read on.
The Contacts module then holds all the information regarding every exchanges made with the subject, such as sending an email or involvement in any meeting or transaction.
If there is an account named 'IT solutions' then anyone associated with the company 'IT solutions' will be the contact.
Managing the contacts in the SuiteCRM
SuiteCRM allows a number of actions that can be performed on Contacts. One can create custom contacts and import contacts using the Import wizard available in the Contacts module.
There is achance to sort the contracts as per any required criteria. The mass updating feature of the module allows updating the number of contacts at the same time.
Here are the steps to import contacts in SuiteCRM.
The basic management of the contacts such as Editing, deleting or viewing is also possible. The historical logs of the contacts can be accessed through the actions.
 Why is it important to make the management effective?
Effective contact management is very important to make the functioning of the company's management sector. If the whole process of the track record of the customer is kept clear, which is the main motive of the Customer Management System (CMS), the organization will then be able to provide better services to the customers.
Tags:
CMS
,
CRM
,
Customer Management System
,
Customer Relationship Management
,
SuiteCRM
,
technology