Dynamics CRM Sales Process
CRM or customer relationship management eases the sales force's job by providing them with easily accessible client information. The sales team can well customize all this information for a one-to-one personalized approach. Its AI integration provides real-time analytics to the marketing and sales team for ensuring business improvement.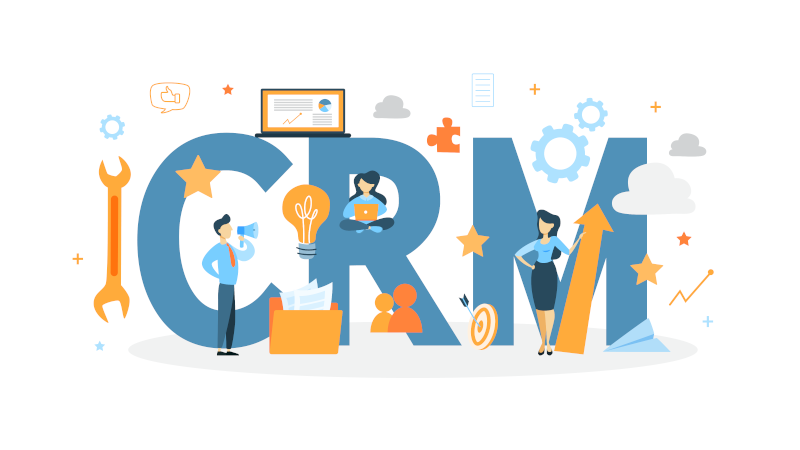 Sales is a street to corporate success when nurtured with good customer relationships and quality service. This is the reason the reliable data analysis of CRM sales always supplements smart business decisions of smart corporates.
CRM systems can enhance sales team productivity by 34%. (Hubspot, 2019)
Companies with CRM have increased their sales forecast by 42%. (VARStreet, 2020)
Sales professionals from small companies want CRM solutions that offer flexibility and speed. (SuperOffice, 2021)
32% of sales representatives spend more than an hour each day on manual data entry. It's also the primary reason for the lack of CRM adoption. (Hubspot, 2020)
All the above statistical facts related to CRM sales emphasize the need to understand the Dynamics of the CRM sales process. So let's begin;
The Dynamics of the CRM sales process are all about nurturing the life cycle of a potential sale opportunity from the point of lead generation till sales closure. With its sales automation and integration feature, the CRM sales process can easily track the sales and follow up with clients regularly.
Opportunity management
In Dynamics CRM, the term opportunity refers to the probability of sales closure. Opportunity refers to the core sales records. We enter such opportunities in the CRM data and then forward them to the sales manager who takes further action on the opportunity sales.
CRM sales process makes it easier to track the back history of every opportunity sale, in terms of lead generation and follow-up. This also makes it easy to judge the success ratio of the relevant marketing efforts. This will also help the organization in identifying the reasons behind lost leads. Once the team wins the lead, the order gets placed automatically.
Account creation
An account is a general term used in business for those leads with which the organization has an established relationship. The accounts can be in form of partners, vendors, organizations, or entities. The accounts department stores all the information related to the vendor.
Contact setup
We refer customers or associates of customers as contacts. Certain accounts can also form part of the contract group. But B2C organizations treat only customers or their respective associates as contacts. They deal with individual customers only. Since contacts in the Dynamics CRM sales process integrate with contacts in Microsoft Outlook, any contact changes made in the CRM records get automatically uploaded on Outlook.
Tags:
best crm company
,
CRM
,
CRM Sales Process
,
Dynamics CRM
,
sales