Non-Profit Organizations Can Make The Most Of Salesforce
Just like a business, non-profit organizations using the power of Salesforce for streamlining workflows that benefit both internal and external stakeholders. Salesforce helps nonprofit organizations manage donation cycles, generate detailed reporting, analyze fundraising campaigns, and handle any number of processes.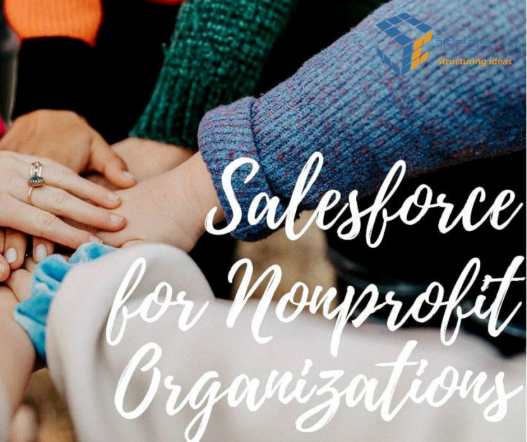 While most organizations go for Salesforce Nonprofit Success Pack (NPSP), you can also look into a vibrant pool of integration tools that could help nonprofits to get even more out of Salesforce. These tools can help in better positioning nonprofits to overcome common industry challenges. The right integration tools can take your Salesforce for nonprofits a long way.
Common Nonprofit Challenges
Before we dive into finding the ways to make the most of Salesforce for Nonprofits, we should be aware of the greatest challenge of this domain, necessary to be countered.
Bringing in the Money
Money matters. The difficulty to get sufficient money is by far the biggest challenge for nonprofit organizations. The specific pain points relating to this challenge could be a saturated competitor landscape and grant management inefficiencies.
Spreading the Word
Lack of visibility for your brand proposition can be a reason that your venture is not getting enough attention from the people. This could be because of the reasons like selling a cause that is not popular or under-resourced communication teams.
Salesforce for Nonprofits
Salesforce utilization can bring a new level of efficiency and power to your nonprofit organization. We have got some Salesforce Nonprofit tools that can help you lift your venture by improving efficiency and brand awareness.
Social Media
Did you know that Millennials are three times more likely to become aware of any cause through social media? Well, that isn't It is a surprising and memorable, and there is always a growing need for a finely tuned social media strategy. Salesforce integration with your Nonprofit organization can help in tracking the deeper engagement and manage new leads, improving your funnel. Here Salesforce Marketing Cloud can help you automate your social media posts to target unique audiences, track analytics, and more.
Email Marketing
Even a nonprofit organization needs a streamlined process for email marketing strategies that could help to stay connected with donors and to bring in volunteers. This would be a great source of communication, allowing you to connect with your audience as frequently as possible. Integrating Salesforce with Mailchimp helps you to build new lists with Salesforce field data, and much more.
Reporting
Salesforce also makes reporting easier by speeding up data-driven decisions and improve information flow by scheduling reports to automatically be sent to anyone within or outside your organization, either inline as an email or as an attached document.
Salesforce Experts For Your Nonprofit Organization
It would be a mistake to assume that nonprofit organizations don't have much work. With our experience of creating Salesforce solutions for nonprofit organizations, we know that the representatives at such organizations need a lot of patience to form public relations and to generate attention towards a cause. With Salesforce consulting service, you can get the support you need with solutions that will simplify and improve your working processes.
Tags:
Nonprofit
,
Nonprofit Challenges
,
Salesforce
,
Social Media