Why Software Maintenance is Important?
---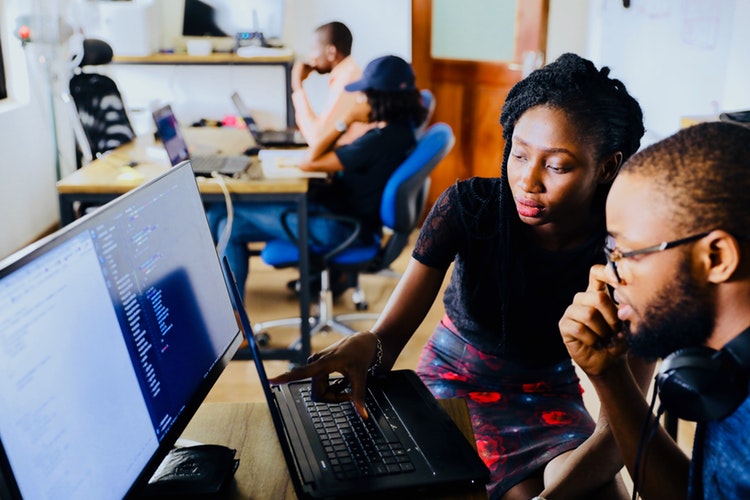 ---
You must be thinking, why I should spend money on something again when I already paid in developing that. The concept of maintaining a software sounds unaccommodating, but you should. It's not because the software will change over the year, but the technological world will change under that.
Maintaining a software is as important as software development. The regular maintenance of a system keeps it healthy by the time to deal with challenges and changes in the business environment.
According to stats, "when it comes to software, 60% of costing involves maintenance". Even from total maintenance costing, 60% is for solution enhancement.
As we know IT is one of the most updated industry domains and technical advancements introduce almost every day to improve solution efficiency and streamline business operations.
hence, maintenance is required so that the system remains updated with the latest technologies on the regular basis and run seamlessly with high-end efficiency.
What is Software Maintenance?
Software maintenance is a part of the Software Development Life Cycle. Its main purpose is to modify and update software application after delivery to correct faults and to improve the performance of the system.
It is a very broad activity that takes place soon after the development completed. It optimizes the system's performance by reducing errors, eliminating useless development and applying advanced development.
Software development gets completed within 5 years(depends on the complexity) while software maintenance is an ongoing activity and can be extended up to 15-20 years.
Software Maintenance falls into the following categories:
1. Adaptive – In this type of maintenance, some modification is being done in the system to keep it compatible with the changing environments.
2. Perfective – Checks for Fine tuning of all elements of the system, functionalities and abilities to improve system performances.
3. Corrective – Detecting bugs & errors in the existing solution and fixing them to make the system works efficiently.
4. Preventive – Preventive software maintenance help in preventing the system from any upcoming vulnerabilities.
Why Software Maintenance is required?
Software maintenance is necessary for several reasons that are listed below:
1. Bug Fixing:
The most important part of maintenance management is bug fixing. It is essential to run the software seamlessly. It should be done on a priority basis.
This process contains search out for errors in code and corrects them. The issues can occur in hardware, operating systems or any part of the software. This must be done without hurting the rest of the functionalities of existing software.
2. Capability Enhancement for changing environment:
This maintenance part is done for the improvement in the current features and functions to make the system compatible for changing the environment.
It enhances software programs, work patterns, hardware upgrade, compilers and all other aspects that affect system workflow. Boost your system performances using a technically updated solution applying software maintenance services regularly.
3. Removal of Outdated Functions:
The functionalities that are not in use anymore and unnecessarily occupying space in the solution actually hamper the efficiency of the system. Hence, the removal of outdated functionalities is necessary. Such elements of UI and coding gets removed and replaced with new features using the latest tools and technologies.
This change makes the system adaptive to cope with changing circumstances.
4. Performance Improvement:
Performance Improvement of a system is done to cope up with the new requirements. Data and coding restrictions, as well as re-engineering, are the part of software maintenance. It prevents the solution from vulnerabilities. This is not any functionality that performs in operations, but it develops to stop harmful activities like hacking.
Conclusion:
It is not good to sign up for an annual maintenance without understanding the exact need. Thoroughly check the contract from all aspects before signing. Validate each and every point what is required for your business.
Software Maintenance is not an option, it is a must. like take your car as an example, If you don't maintain it, it may cause many other issues every year. The amount for unperformed vehicle maintenance will cost you much more. Similarly, if you ignore the maintenance of a system, there will be a lesser scope for optimum business growth.
We at Scideas provides reliable and authenticated maintenance services by applying modern technologies software maintenance and support at an affordable cost. Contact Us to know the details and pricing.
Tags:
Software Maintenance
,
Support and Maintenance